Shelvie Jean Ritchie Carr (1938 – 2023)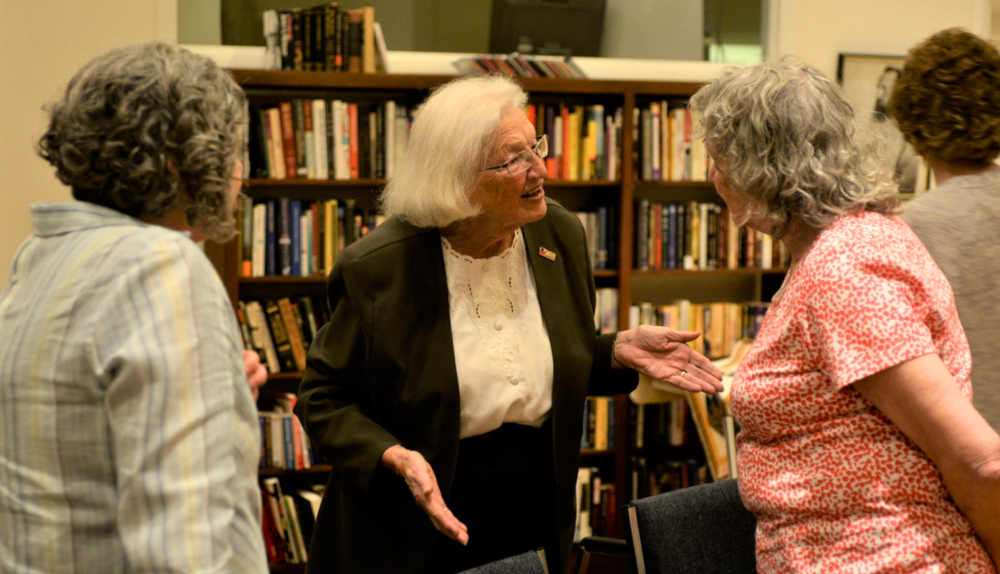 In Tribute: Shelvie Carr Education Fund
As a tribute to Shelvie's dedication to history education, Jeff and Beverley Evans have pledged $5,000 to establish a fund to benefit teaching and exposing students to our local history. The Shenandoah Valley Heritage Village/Luray Valley Museum and Shenandoah Valley Folklife Society are each contributing $1,000.
Shelvie's family encourages memorial contributions to the charity of individual choice. If you would like to honor Shelvie's legacy with a financial gift, please consider a donation to the Shelvie Carr Education Fund at Rocktown History.
To donate online: https://www.rocktownhistory.org/support/donate/ and add "Shelvie" to the comment box.
Checks can be mailed to: Rocktown History, PO Box 716, Dayton, VA 22821 with the memo line "Shelvie."
Shelvie Carr was a teacher at Turner Ashby High School for over 30 years, where she served as the head of the Social Studies Department and earned the recognition of Teacher of the Year for Rockingham County Public Schools. She was an active member of the Harrisonburg-Rockingham Historical Society, Daughters of the American Revolution, Valley Saddle Club, VA YMCA, and MGA Tri-Hi-Y. She loved tracing connections and records through her family genealogy.
For more than ten years, Shelvie was an indefatigable leader of the Collections Committee. For longer than that, her knowledge of the collections, passion for family research, love of history, energy for service, plus general enthusiasm and positivity inspired and infused plans, programs, and activities for the historical society. The staff and volunteers join others who are stunned by the loss of this vital member of the local history community.