Sadie at Eighty: Conversation & Book Signing
Saturday, November 20, 2021, 10a; limited seating, registration required, suggested donation $10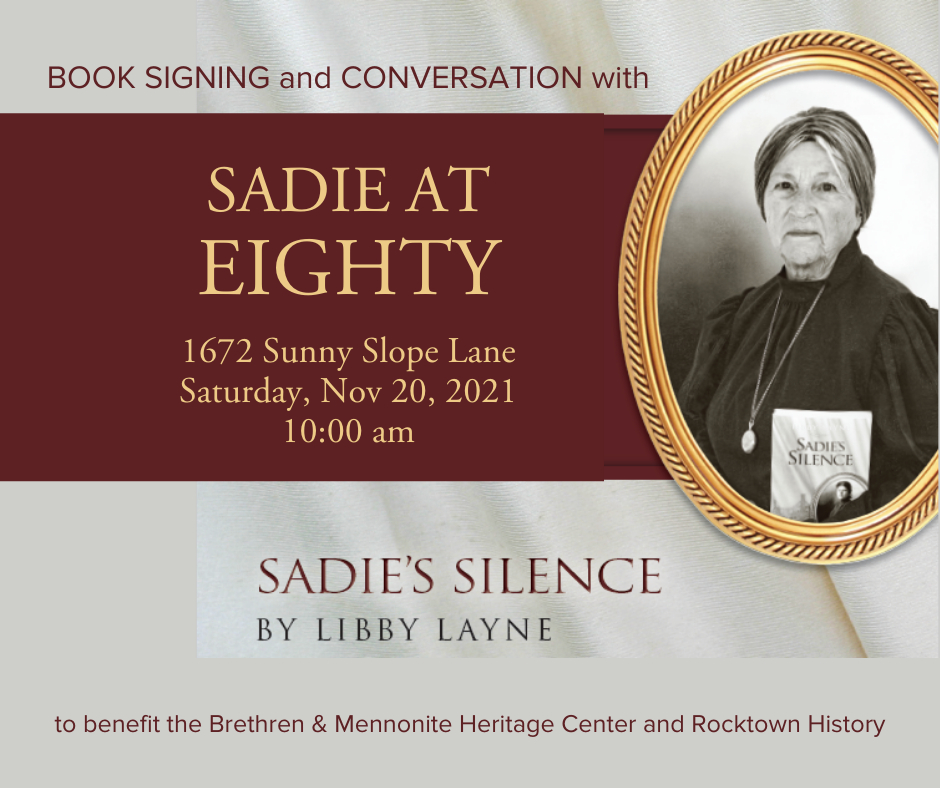 In "Sadie's Silence," author Libby Layne introduced readers to her grandmother Sadie Zigler Wampler, whose short life exemplified courage, tenacity, intellectual curiosity, and passion. Now, Layne invites you to meet Sadie at 80 at the Wampler Home Place, 1672 Sunny Slope Lane, Harrisonburg.
Limited seating at each conversation. Registration and masks required. Book signing to follow.
Suggested admission donation of $10 to benefit Rocktown History and the Brethren & Mennonite Heritage Center.