Rocktown History Coffee Mill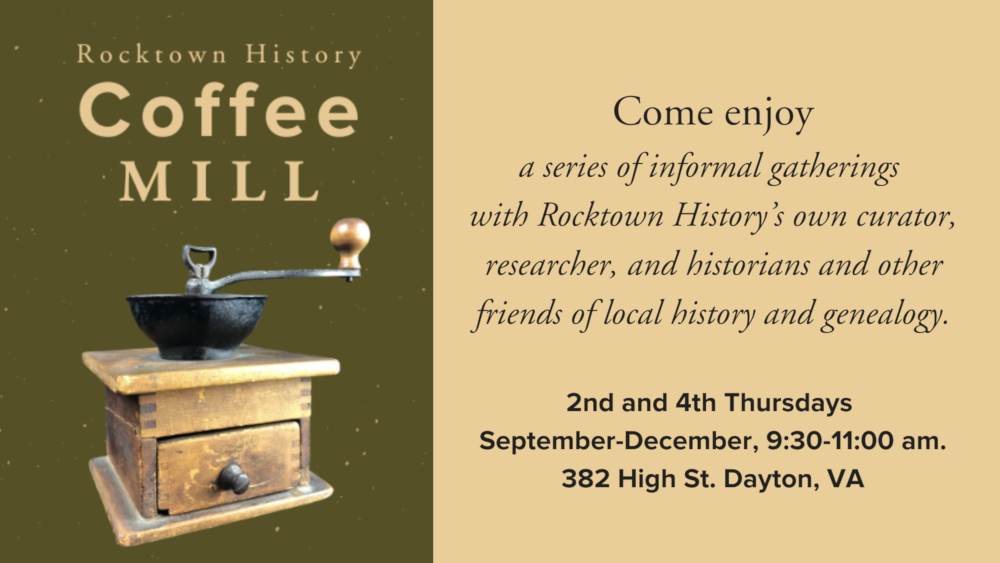 Sept 14, Sept 28, Oct 12, Oct 26, Nov 9, Nov 30 (4th Thurs is Thanksgiving), Dec 14, Dec 28 (tbd)
Savor richly brewed coffee from local coffee roaster Coffee Hound and fresh cream from Mt. Crawford Creamery while you meet and chat with other friends of history and genealogy (amateurs to professionals).
Rocktown History's own researcher, curator, and historians will be available to answer questions and spark conversations.
* Registration is not required, but we would love to know if you plan to attend.