Coverlets in the Collection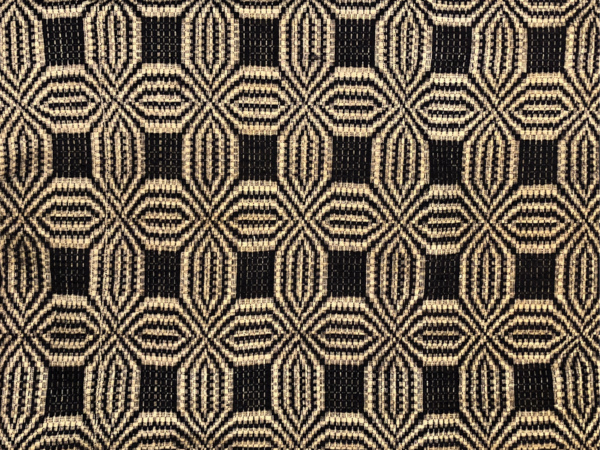 A plan to review and assess the Rocktown History coverlets created an opportunity to share the entire colorful collection with visitors. Come see the intricate patterns that were handwoven into these remarkable bed coverings.
Only when each coverlet was unfolded and displayed could the craftsmanship and designs be fully appreciated and researched. The exhibition provides a look at coverlets that were woven with great skill and some that reveal more "personality" (as we refer to the imperfections).
Most looms were 36″ or 48″ wide. Usually, two strips of weaving were sewn together to create a width suitable for the bed. In some cases, three strips were connected. It took great skill to weave consistent patterns that would match up when sewn together.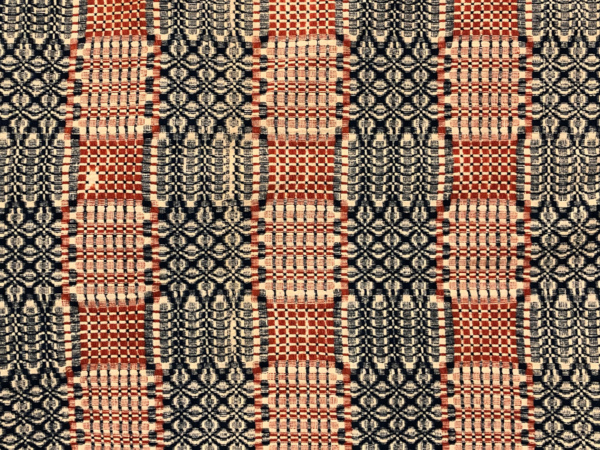 This coverlet was woven in the Pine Cone Bloom pattern. Look for three more (possibly, four) when you visit.
Another popular design is the Blooming Leaf (or Double Bow Knot). Several of the coverlets have patterns that use the design in large and small ways.